With our housing inventory being low, many clients are coming to me asking about the pros and cons of new construction.
A common misconception when purchasing new construction is that you don't need a real estate agent. That could not be further from the truth!
Here's a few tips to help you understand why you need an experienced real estate agent helping you:
That friendly salesperson works for the builder. He or she represents the builder's interest ONLY! So shouldn't you have your own representation to protect YOUR interests?

Your real estate agent can give you objective advice, as well as insight, during all phases of the process. From contract, construction, walk through, and closing, your agent can do it all.

Your real estate agent is your exclusive advocate and will help you understand your contract and your home building obligations such as when to schedule construction inspections.

While the sale representative will say that the sale prices are non-negotiable, an experienced real estate agent can always negotiate a better deal whether it be through price reduction or increase in amenities.

A real estate agent has knowledge of real estate laws and not to mention, can use the power of the real estate community when unexpected things happen during the deal.
Remember: A real estate agent costs you NOTHING on the buying side!!!
The builder has already apportioned a sales commission to be set aside to pay your buyer's agent. When a buyer does not use their own real estate agent, the builder can keep the savings.
I toured a great new-build community this weekend in Del Sur with another FANTASTIC client. My client was blown away by the light and bright, fun atmosphere that these condos offered. The chic 3-level homes were reminiscent of San Francisco living.
If you would be interested in seeing these or other new build communities, please give me a call today at 858.449.4970.
Have a great day!
Ray Shay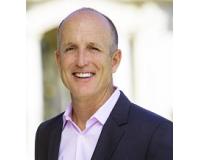 Ray Shay--CalBRE 01354548 Ray Shay is the Broker/Founder of Shay Realtors. Prior to opening Shay Realtors, Ray proudly served for 24 years as a Lieutenant in the San Diego Police Department. It was....