Why Buy a Previously Owned Home? There are many reasons why perspective home buyers choose to purchase a previously owned home vs. new construction.
1. Better Price. You potentially have a higher negotiating power with a seller vs. a real estate developer.
2. Better Overall Value. During the negotiating process, many times we negotiate to include certain items from the seller. These items might include appliances and a home warranty.
3. Charm & Character. Older homes can offer unique appeal. It's not going to be the "standard cookie cutter" home that you get with the newer subdivisions. The older home already possess that "lived-in" charm that the new homes just don't possess yet. Never under-estimate the curb appeal of an tree lined street with established trees.
If you are or someone you know is thinking of buying a home, give us a call.
Have a great day!
Ray Shay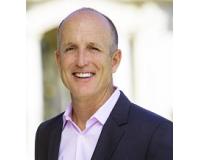 Ray Shay--CalBRE 01354548 Ray Shay is the Broker/Founder of Shay Realtors. Prior to opening Shay Realtors, Ray proudly served for 24 years as a Lieutenant in the San Diego Police Department. It was....