Where is your next paradise?
At Shay Realtor's, one of the best parts of our job is finding the next paradise, Shangri-La, home, where our clients will enjoy the fruits of their labor.
Last year we sold our good friend and client, Mary Marcum's home in Del Sur.
We knew early on where she wanted to go and helped to facilitate achieving her dreams.
Mary absolutely loves living in La Costa Glen in Carlsbad. It is a great retirement community that gives her all the independence she wants.
Our Client Care Manager, Theresa Whitty, joined Mary and I for a delightful lunch.
If you want to discuss where your moving next, give us a call! Even if it is out of California we can help you!
Have a great day!
Ray Shay - This content is copyrighted and cannot be reproduced or distributed without the express written consent of Shay Realtors Inc.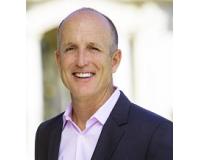 Ray Shay--CalBRE 01354548 Ray Shay is the Broker/Founder of Shay Realtors. Prior to opening Shay Realtors, Ray proudly served for 24 years as a Lieutenant in the San Diego Police Department. It was....
1 comments in this topic