WHAT NOW? "This house seems so big for just the two of us!"
That is the most common statement that I will hear from empty nesters over the next few months. They just have more house than they need.
The process starts with an initial phone call then a face to face meeting at their home. I like to sit down with my clients to really understand their needs and wants as well as what they feel makes their home great!
Something made them fall in love with the house when they bought it---what was that? What makes their home better than the rest?
Many questions arise during this meeting:
Is this the best time to take advantage of the capital gain exemptions when selling their home?

How do they exercise their tax free gain up to $500,000 if married?

Where do they find a home to purchase or should they rent?
Like many of you, Theresa and I moved here when our kids were in diapers. What is the next step? What is the next phase? Should we capitalize on this low inventory market and move?
At Shay Realtors, we understand that your home is your biggest investment! All calls and meetings are strictly confidential.
Please give us a call at 858-449-7355 if you want to know more about what your home is worth in this hot real estate market or click here. Have a great day!
Ray Shay - This content is copyrighted and cannot be reproduced or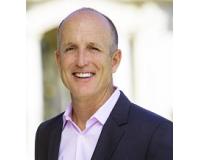 Ray Shay--CalBRE 01354548 Ray Shay is the Broker/Founder of Shay Realtors. Prior to opening Shay Realtors, Ray proudly served for 24 years as a Lieutenant in the San Diego Police Department. It was....