In today's market, it is not uncommon to receive multiple offers on a single property. This is referred to as multiple counters.
There really is an art to determine what are the priorities in a real estate transaction and what elements are most important to protect your client.
At Shay Realtors, we have closed over $300 million in real estate home sales. I have represented many sellers and buyers and have developed a real expertise in this area.
If you interview a potential realtor to represent you, be sure to ask their experience in multiple counter offers, how they structure them, and most importantly, how they plan to include your best interest in the sale of their home.
If you want to talk further about multiple counters or the value of your home, please do not hesitate to give me a call directly on my cell phone at 858-449-4970 now.
Have a great day!
Ray Shay - This content is copyrighted and cannot be reproduced or distributed without the express written consent of Shay Realtors Inc.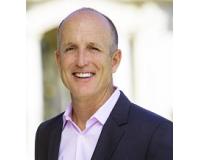 Ray Shay--CalBRE 01354548 Ray Shay is the Broker/Founder of Shay Realtors. Prior to opening Shay Realtors, Ray proudly served for 24 years as a Lieutenant in the San Diego Police Department. It was....