Meet the Appraiser
An important service that we provide for our clients is that we always make a point of meeting the appraiser who appraises your home.
By doing this simple, yet important step, it allows us to proactively make a connection with the appraiser. Even more importantly, it provides us with the opportunity to give specific information to the appraiser about the community, the house, and comparable sales.
In a low inventory market such as ours, this has been a very productive strategy. It has allowed us to consistently produce higher appraisal values for our clients homes so they get top dollar.
If you have any questions on appraisers, selling, or buying a home, please don't hesitate to to give us a call at 858.449.7355. We would love to take care of you!
Have a great day!
Ray Shay - This content is copyrighted and cannot be reproduced or distributed without the express written consent of Shay Realtors Inc.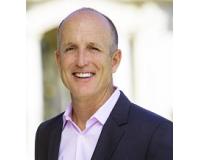 Ray Shay--CalBRE 01354548 Ray Shay is the Broker/Founder of Shay Realtors. Prior to opening Shay Realtors, Ray proudly served for 24 years as a Lieutenant in the San Diego Police Department. It was....