Handle It Frank Many times my clients ask me for referrals to help them get their home ready to sell. One of my best referral's is always Frank Bossone.
Frank and his family are long term residents of 4S Ranch, and he is an extremely trustworthy guy. You can't go wrong with him! He will give you a great value and his work is top-notch and ALWAYS delivered with a smile!!
If you need any handyman services, please give Frank a call at 858.668.6011 or email at handleitfrank@gmail.com
Have a great day!
Ray Shay - This content is copyrighted and cannot be reproduced or distributed without the express written consent of Shay Realtors Inc.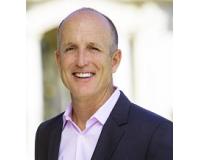 Ray Shay--CalBRE 01354548 Ray Shay is the Broker/Founder of Shay Realtors. Prior to opening Shay Realtors, Ray proudly served for 24 years as a Lieutenant in the San Diego Police Department. It was....